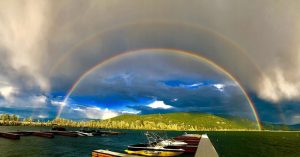 Bonner County Updates:
The latest amendment to the County's Comprehensive Plan, Title 12 changes, can be found under the Bonner County Current Projects webpage. Amendment files start with the letters AM.
Latest resolutions regarding the Land Use Map are found here – Bonner County Comprehensive Plan Projected Land Use Map (4/24/19)/.
Subarea Plan Updates:
On Dec. 17, 2020, the BC Commissioners decided to terminate the Sub-Area planning committees. The decision was voted on by the P&Z Commission and committees were given until March 31, 2021, to complete their plans, or hand them in regardless. Committees were all to be given an opportunity to present their plans to the P&Z Commission.
Five subarea Comprehensive Plans are a variety of stages, from draft to completed, throughout Bonner County; Sagle, Priest River, Southwest Bonner, Selle-Samuels Area, and Priest Lake. Bylaws and updates can be accessed through the county's Sub Area Committee Updates website. A map of the draft boundaries can be found here.
City Updates:
The City of Sandpoint is entering it's comprehensive plan review cycle – see the process for this revision under the Sandpoint 2020 Comprehensive Plan Update
Photo credit: Whitney Pearson, 2019